What does the color that you mostly resonate with at this moment, mean?
For a color pick and a free diagnosis
What is a soul's color frequency diagnosis?
Just like how our name or date of birth have numerological frequency, so do colors. Soul's color frequency diagnosis contains your soul's potential from information that comes from the soul's circle and you only do it one time in your whole life. The way to actualize your potential can be understood by how you paint the circle.
That's the ability to identify each person's soul's colors frequencies and how they express in our world. The diagnosis reveals our unique abilities, it allows us to recall our essence and what we really came to do here. Additionally, that knowledge helps to find out more things about us such as: what heals us, what protects us, what brings us peace and quiet, what our challenges are and even what we can learn from our parents, siblings, friends and close environment. Moreover it allows you to concentrate your actions how it suits you best, and how it's mostly accurate for you.
In which areas can the diagnosis give directions?
Attention and concentration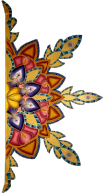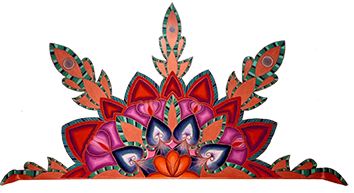 Find out what's hidden
behind your personal unique color code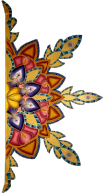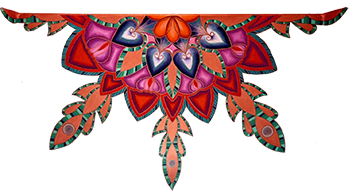 Suits all ages.
A high precision diagnosis.
A process that isn't invasive.
The solution is personally adjusted to each individual.
Knowledge is power- knowing your personal potential aims in directing and actualizing it in all areas of life.
How will I know who I am and bring myself to actualization?
How do I act and create in the world?
What did I come with to share to the world?
Which kind of people do I magnet to myself?
In order to find out what's hidden behind your personal unique color code
Experiential activities that are suited for women nights, bachelorette parties, team building and more…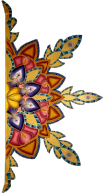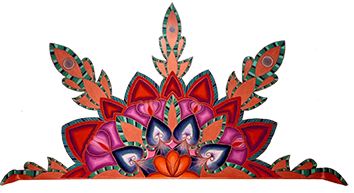 Find out the connection between colors
and the course of life and how to improve your life.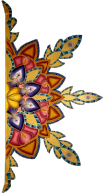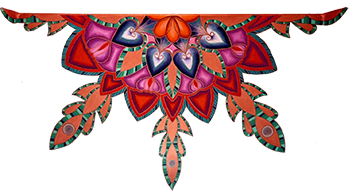 In a loving way I was guided by Ady in drawing my circle of colors. The circle was very enlightening. I am now much more aware of my talents, the lessons I can learn and what I can do for others. I remember more the purpose of my soul's mission, my essence. Thank you for your lovely guiding.
It was an exiting and colorful experience. Drawing never felt so natural before . Most surprising was that I got my soul-code through the colour circle!!
My experience with the color circle work was amazing. The energetic insight of Adi is absolutely stunning and she, through her work, helped me to see how things work and come together. I feel truely blessed to have met her!
עדי אישה מדהימה עם חוכמת חיים וחוכמת הנסתר. מכניסה הרבה צבע לחיים! ממליצה בחום ואהבה
השתתפתי בסדנה אצל עדי. "ממש דיבר אליי כל מה שנאמר במפגש פתח אותי לדבר על דברים שלא העזתי להעלות בקול רם לפני המפגש הרגשתי שיש לי מרחב בטוח לפתוח לדבר לשאול וקיבלתי תשובות מתוכי, האמת שלי התגלתה תוך כדי תהליך קצר מאוד הייתי כל כך מוקסמת שרציתי עוד, לכן צירפתי את בן זוגי (והוא הפתיעה אותי בהסכמתו). הניתוח בגלגל הצבעים מאפשר להעלות תשובות שרק את/ה עצמך יכול לענות וזה מה שיפה בזה"
הסדנה עם עדי הגיעה בדיוק בזמן, בתקופה כשהיה לי ממש קשה לקבל החלטות לגביי הבריאות שלי. סיימתי את המפגש בהרגשה שאני בפוקוס על החיים שלי והיה לי ברור לגמרי מהן ההחלטות שעלי לקבל מבלי להרגיש אשמה.
I attended a workshop with Ady. It really spoke to me everything that was said in the workshop and that It opened me up to talk about things I did not dare raise aloud before the meeting. I felt I had a safe space to open up to talk and ask And I got answers from within me. My truth was revealed in a very short process. I was so fascinated that I wanted more, so I attached my partner ( he surprised me with his consent) The analysis in the color circle allows you to come up with answers that only you can answer, and that's what's beautiful about it. "
The workshop came just in time, at a time when I was having a really hard time making decisions about my health. I ended the session feeling like I was in focus on my life, and it was completely clear to me what decisions I needed to make without feeling guilty